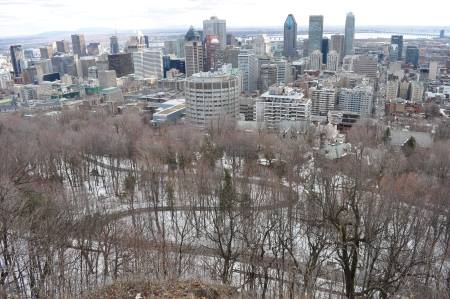 What can I say about Montréal that would live up to how amazing this city was? I had so much fun here it wasn't even funny. I stayed with my brother Quentin Gunn who was super fun to stay with. We got to travel around town using the metro which turned out to be a fairly good system. The picture above was taken from Parc du Mont-Royal aka Mt Royal Park. It was super cool going to the top and seeing the whole city. It was a great hike especially with snow everywhere. I found out the cross at the top was placed by one of the original fathers from the catholic church who helped found Montréal. Pretty nifty.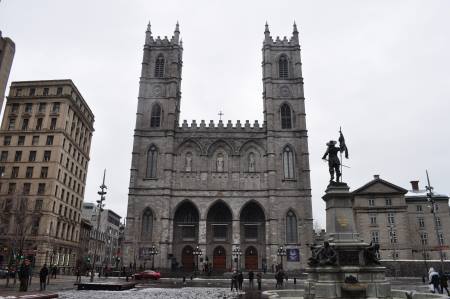 Old town Montréal is super cute. The Basilica is located in old town and is just gorgeous. They charge you to look around during non-mass hours which helps keep it look phenomenal. It is worth going. and just walking around the whole old town area is gorgeous. There were so many little shops and piers to walk around and the snow was just lying around it was amazing. I was in heaven.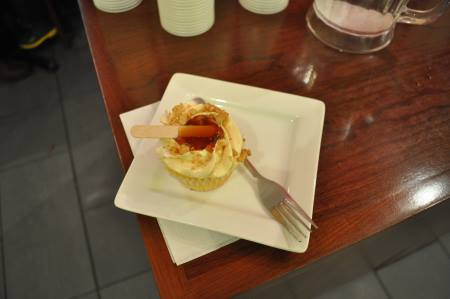 One of the best treats in Montréal was the maple syrup cupcake I got from Les Glaceurs. It was made so well!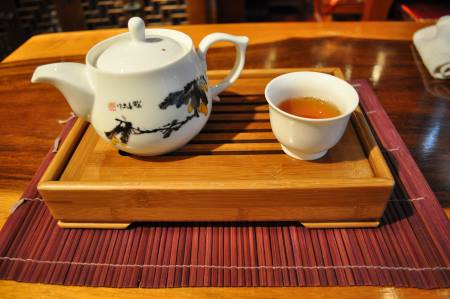 And of course I had to have tea with my cupcake so I went next door to the salon de thé which was super cute. You can sit down and just relax and have a pot of tea. Definitely worth it during a long day of walking and with it being freezing outside. Although they didn't let me eat my cupcake while I had my tea which made me sad, but it was understandable.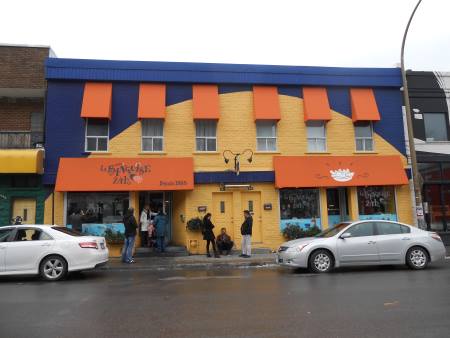 The food in Montréal was phenomenal. I had poutine from La Banquise and it was to die for. I had the T-rex which was phenomenal. I think poutine might be one of my favorite dishes now.
I also ended up eating at Le Grand Comptoir which was nice but slightly overpriced for what you got. I also had pizza at Santa Lucia which turned out to be fairly standard pizza. Not the best in the world, but not the worst.
While in Montréal I did get to walk around the gay part of town which was fun. Quentin lived in the middle of the gay village which made it super fun to walk around. Everywhere there were bars and clubs and rainbow flags. It was phenomenal. Definitely a better gay scene than Québec city which only had 1 gay bar. We ended up spending one of the nights at Complexe Sky which was ok. The music wasn't the best, but it wasn't horrible so we got to have at least some fun.
I also got to meet our fraternities first international chapter, beta omega! They were so much fun and I loved seeing the ones who made it a point to come out and say hi. The chapter will definitely grow and become an amazing addition to the fraternity.