Nashville, TN was a lot better than I originally expected. The first thing to blow me out of the water is the replica of the Parthenon. It was so completely random, but so amazing. They even had a full-size replica of Athena inside of it. The museum underneath the parthenon was ok, but definitely worth going inside. They slightly go over greek history and also why there even is a parthenon in Nashville.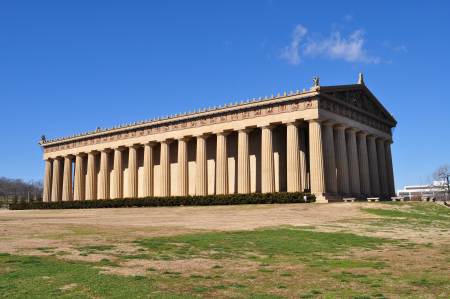 Of course I couldn't go to Nashville without seeing the Beta Phi chapter of my fraternity! I met with 2 awesome guys and we had dinner at Fido. Well, they had dinner and I had tea. All the fried chicken from Memphis had kept me full! Well, that and eating at Pancake Pantry. Pancake Pantry is supposed to be 'the best pancakes' according to reviews. I got their sweet potato with cinnamon icing pancake one time and their santa fe pancake the second time. Both times I left disappointed. The pancakes were not that great. I felt that the pancakes at Snooze in Boulder were significantly better.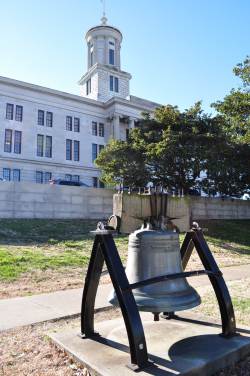 Of course you can't go to Nashville without going to the state capitol. The capitol building was almost impossible to get to! Parking was a nightmare and I had to drive around capitol hill 3 times just to figure out what was happening with the streets. Once inside the capitol was confusing as well! The entrance was an underground tunnel which apparently the staff call 'the crypt'. Yeah, not very fun walking through alone. Not only that but the architect who created it must not have been very bright because he forgot to include natural light in his design. The building was created in the 1800's so they should have anticipated requiring natural light to do most of their business and yet the hallways were all dark and difficult to make out. The only part I liked about the capitol was that the mural inside the governor's waiting room was painted by 'Jirayr Zorthian', who was an Armenian painter, in the 1960's. Super cool! Apparently even Nashville has Armenians.