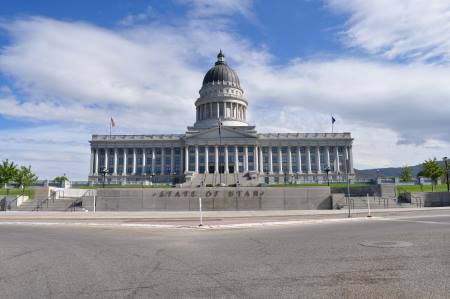 Salt Lake city actually turned out to be more fun than I could have imagined. The capitol building was almost all entirely made out of marble which was kinda neat. Other than that there wasn't too much special about the capitol building.
While in Salt Lake City I got to visit my aunt and uncle for the first time in quite a few years! I think we calculated 5 years or so since I saw them last. It's always great seeing fun relatives. With them I ended up eating at Cafe Bella Rue which turned out to be an ok sandwich place. It wasn't the most amazing of places, but it was decent at least. While in SLC I also ate at the Red Iguana. The mole there was epic amazing. If you're ever in town you must check out the red iguana.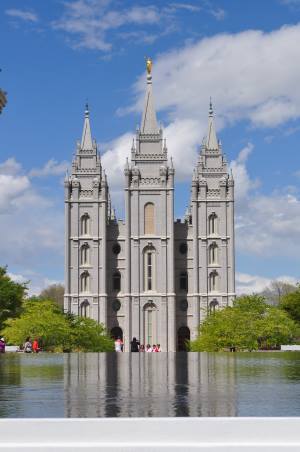 I also went to the Mormon temple which was super amounts of fun. Apparently you can do tours of the temple, but I didn't end up getting one as I found out to late that you could. I also did other touristy stuff like go and touch the great salt lake. I also saw the Great Saltair which is basically a music venue right on the shore of the great salt lake. I also ended up checking out the Clark planetarium which was just ok. Their exhibits were pretty cool, but they only have a sky showing once a week so I didn't get to see the inside.
Salt Lake City was also where I saw my fraternity brother depart. Sad to see him go. Looks like it's back to just me on the trip. #sadpanda