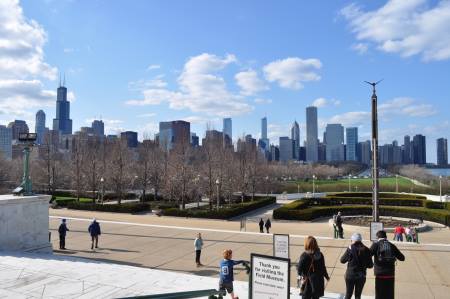 Chicago! I was so excited to go up and visit all my friends in Chicago, especially Amir who I had been promising for 5 years to go and visit. Although Chicago didn't live up to my expectations of being a phenomenal city, it was still pretty fun to visit and see everyone.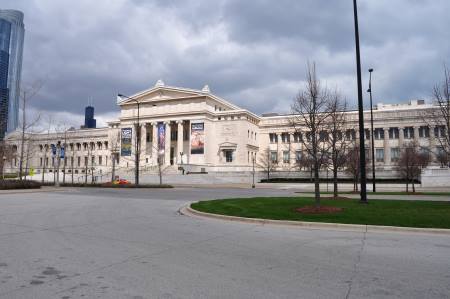 The first thing Id id while in Chicago was go and see the Field Museum. They had an amazing section on gems and jades. It was really cool learning about how jade used to be one of the most previous of stones. Pretty cool. Their exhibit on the Pacific was also really cool as well as their exhibits on china and the plants of the world. Their portion on 'evolving planet' was slightly outdated as it still had pluto as a 9th planet. Sadly it made me think that they never update anything, but alas I'm sure they just were focusing on other things. They also had a nice big section on ancient Egypt and even had a partial pyramid that was imported from Egypt. They actually did a really good job with their exhibits.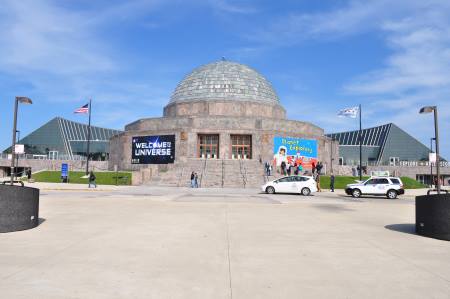 The next day we went to Adler Planetarium which was phenomenal. I went with my fraternity brother Tony the Tiger. He's my G4 (great great great great grand little) so it was fun getting to see the planetarium with him. we ended up learning a lot about astrolabes and how the museum staff knew close to nothing about them. By the end of it we figured out how to work it (at least we're pretty sure). We also got to go into one of the first planetariums ever built: the atwood sphere. It was so cool! We got to sit in a cart and then got cranked into this large metal ball which had all the stars drilled into it. The whole ball could also rotate so you can check out the sky in different times of the years. Our tour guide was super knowledgeable and was able to answer almost every question Tony and I threw at him. And trust, we threw a lot. We also got to watch a 'Night sky live' presentation in their newer planetarium which was fun. They also had a bunch of telescopes in their cafe which allowed you to view downtown. You got to see so close to the buildings it was cool! This planetarium was definitely one of my favorites and I will definitely go back if I'm ever in town.
Next to both the Field Museum and the Adler Planetarium there was 12th street beach. I ended up strolling along the beach and went ahead and touched Lake Michigan for the first time ever. I even tasted it which was really weird because there was no salt in the water. It was a fresh water lake so it was expected to have no salt, but the lake was so massive that it reminded me of the pacific ocean so my brain went straight to salt even though it shouldn't have. The beach looked like a fun place to go during the summer and I'll definitely need to check it out during the summer months.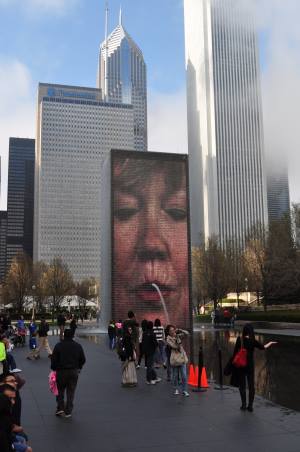 Of course I also walked around Chicago and ended up seeing 'the faces' and also 'the blob'. The blob was kinda cool to look at, but it was in essence just a massive distorted mirror. The faces were much cooler in that they interacted with one another over a pool of water. You could also 'walk on the water' which was super fun. Both of these could be found in Millennium park which was fun to walk through. Through the park we also saw the agora sculptures which was fun. Think of massive iron sculptures that look like legs. Super cool.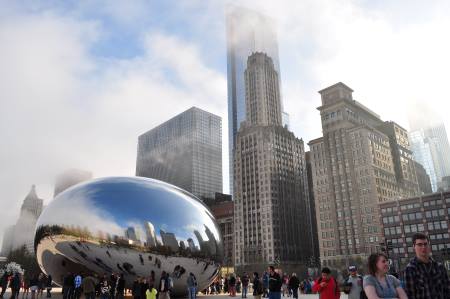 Of course while in town I also went to a bunch of nommy food locations! The first place we went to was Portillos which was a hot dog place. The food was so scrumptious! It seemed more like a late night place where you go after a night of drinking, but it was still super cool to go and visit. I also had to check out the 2 main chicago style pizza places: Lou Malnati's and Giordano's. After trying both places I must say that Lou Malnati's was definitely much better, but I must say that neither was amazingly epic. I personally love deep dish pizza, but neither of these satisfied me like I thought they would. Maybe I was expecting more than they could deliver, who knows. Amir also said that I had to check out Kuma's Corner for burgers. I don't remember what I got, but if I recall correctly it tasted pretty good. Although, from what I understand there is normally a crazy long line so it might not be worth a crazy line.
Of course while in Chicago I also had to checkout the night scene as I had heard Chicago had one of the better gay night scenes out there. Amir, Tony and I thus went to Elixir lounge first on Saturday. Elixir was super cool and super chill. I liked it cause you could actually have a conversation and hear each other and the drinks were really well done. Afterward we went to Sidetrack which apparently is the big club. There were at least 3 dance floors open when we were there, but no one was dancing yet as it was still really early in the night. It seemed fairly fun though. Afterward we went to Spin Nightclub which apparently is normally tragic. When we got there though we noticed that they were having a geek prom night that anyone was allowed to attend. So of course we all got crazy excited and decided to go to it. It was crazy fun cause it was a bunch of geeks. We later found out that it was happening because of the comic and entertainment expo that was happening. Therefore we decided that we HAD to go to the expo and check it out.
The next day we got into our car and drove to the convention center in order to attend C2E2 (Chicago Comic & Entertainment Exposition). It was crazy amounts of fun! We got to meet the organizers of the queer prom from the night before, Geeks Out. They were all super cool! They were so awesome that we ended up going to their booth like 6 billion times, or something relatively equivalent. I also got a shirt that is probably my new favorite t-shirt (even if it is slightly inaccurate). It says 'Alan Turing fought Nazis with science'. He technically fought the Nazis with mathematics, but I'll let that slide as a lot of people group the two together. They even had xs sizes! C2E2 was amazing fun and I am definitely happy that I got to go to it.
All in all Chicago was an ok city. The public transportation wasn't the best, but it wasn't horrible. Traffic was atrocious, but it is a major city, so it's partially expected. I'd probably go and visit Chicago for the Adler planetarium and friends, but other than that probably not again.