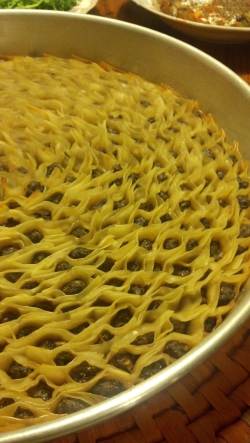 Orlando, FL was a ton of fun. One of the first things to happen when I arrived was I went to my Aunt's house and she surprised me with my favorite dish in the world, Manti! I ate that so quickly I don't know what happened with it. I don't think there were any left overs. It tasted so good.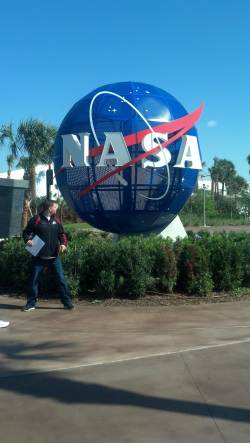 Of course I had to go the Kennedy Space center while in town. Unfortunately Atlantis was still closed as they hadn't finished creating the structure that would house it, but it will open over the summer. Perfect excuse to go back I say! Especially if I get to have my Aunt's cooking again.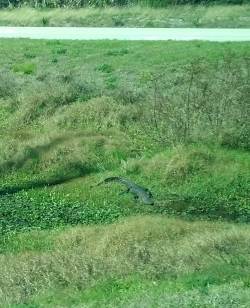 Of course while there I went ahead and said hi to the resident astronaut and got a photo taken. It was tons of fun to say the least. I also found a crocodile on my journey. Super fun!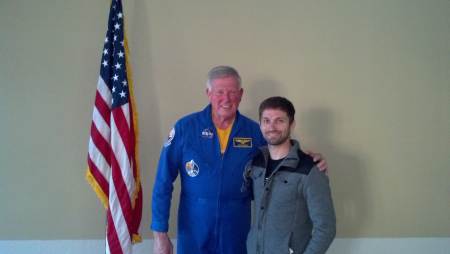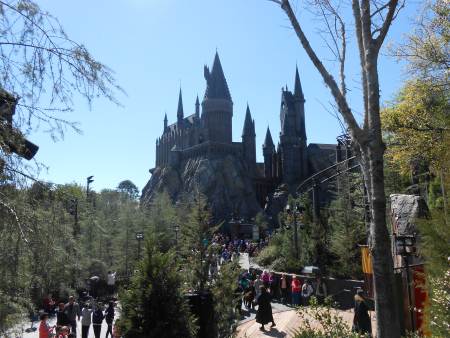 Of course while in Orlando I had to go and visit the Wizarding World of Harry Potter located in the Islands of Adventure for Universal Studios. It was so much fun I couldn't even begin to describe how much fun I had. My favorite ride was definitely the Forbidden Journey which was excellently done. I rode that ride twice. I was luckily able to get front of line access to most rides since I was a single passenger which made it possible to ride every ride that I wanted to ride. They also had some nommy food. I had strawberry peanut butter ice cream for the first time and also had butter beer. Both of them tasted amazingly well. The food was traditional theme park food which meant that my stomach couldn't fully handle it unfortunately and I felt sick all night. I eventually threw up almost all of the food which was not so much fun.
I also got to meet the amazing brothers of Beta Psi. They were so much fun and always a blast to be around. Unfortunately due to the food from Universal I wasn't feeling so well so I wasn't up to par, but I plan on visiting them again to make up for it.
Mandelbrot also had a ton of fun in Orlando! He got his 40,000 mile service done and also a brand new set of wheels! He felt primped and pampered by the folks at the smart center in Orlando, but I know he secretly missed me. I know I definitely missed him while I drove around in my Mercedes Benz loaner car…