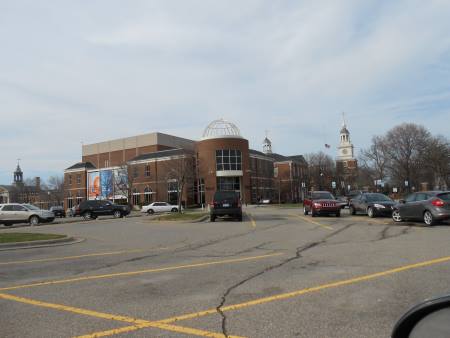 Everyone always says bad things about Detroit, but I thought it was a fairly fun city! I first went to the Henry ford museum which had a lot of cool stuff on display. I got to see the original wienermobile and also the bus that Rosa Parks sat in. I also got to see the chair President Lincoln was assassinated in and also a few presidential limousines. They also had an original Dymaxion house and one of the original cars built. They also had a whole section on road trips. It was super cool!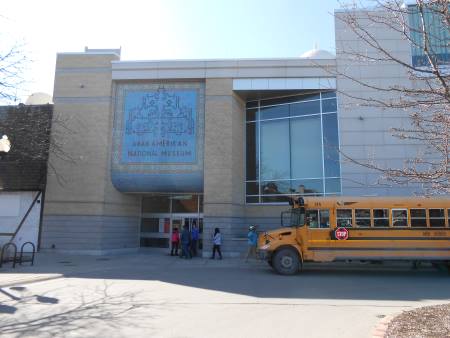 Detroit also has a huge Arab American population. It was actually the first city my mom moved to when she came to the US. The museum was super small, but had a huge breadth of knowledge. there was a section on past, present and future Arab Americans which was pretty cool. It is definitely worth checking out if you're in the area. It's also one of the Smithsonian museums.
While on the topic of the Middle East, they had such amazing food in Detroit! I had dolma, hummus, babaganoush, pita, falafel, tabouli and soujouk at Al-Ameer restaurant. The food was epic! The soujouk was cooked differently than I was used to, but still tasted good. The tabouli also had more tomato than I'm used to, but it was epic. I also had a Zaatar pie from Roma Bakery for breakfast one of the days and it was phenomenal. They made it the second I got into the bakery so it was still piping hot when they handed it to me. And it was super cheap! Defs worth it. I also tried halawa ice cream at Shatila Bakery. The ice cream wasn't that good, but the baklava was phenomenal and rivaled the baklava my mom makes at home. Super good!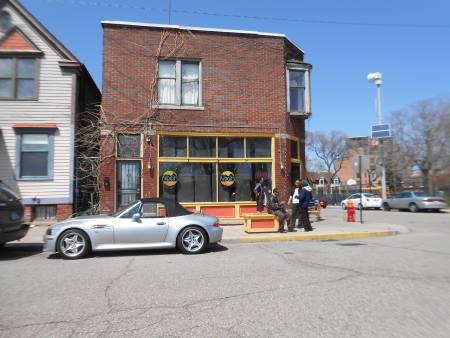 Arabic food wasn't the only amazing thing in Detroit though. I had the Madill Sandwich from Mudgie's Deli. This sandwich was so good that Mudgie's was officially added to my list of favorite sandwich places making it the 6th place ever to make it to the list. If you're ever in town I HIGHLY recommend going and checking it out. As you can see it looks like a little house so it can be a little difficult to find, but definitely worth the trek.