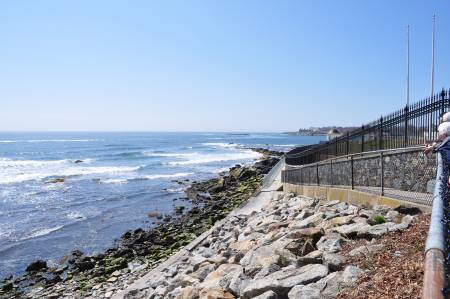 Newport, RI was such a cute town! It's where all the wealthy New Yorkers would come hang out during the summer months and so the buildings were extravagant. The main owner's were the Vanderbilts, but there were a lot of rich families that lived there. The views were gorgeous and it was very easy to see why they chose to live there during the summer months.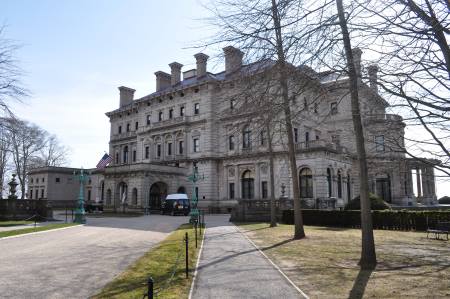 The biggest of the houses was the Breakers house. It was gorgeous inside and out!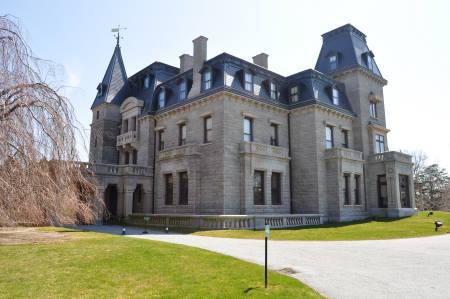 The house that started it all was the Chateau-sur-mer. It's super cute to walk through and see how everything used to work.
While in Newport my aunt and I went and ate at The Black Pearl. It was restaurant week in Newport which mean we got to order a three course meal for fairly cheap. I had New England Clam Chowder, Beef Stroganoff and Chocolate Mousse. The New England clam chowder was actually phenomenal. Both my aunt and myself were dying over how good it was! Finally a place to show me that New England clam chowder actually competes with San Francisco's. The stroganoff wasn't that great. They did it over saffron rice which was different. Nothing in it made it exceptional though. The chocolate mousse was phenomenal. My aunt and I cold each only eat half of it before asking to take it to go. It was amazing.