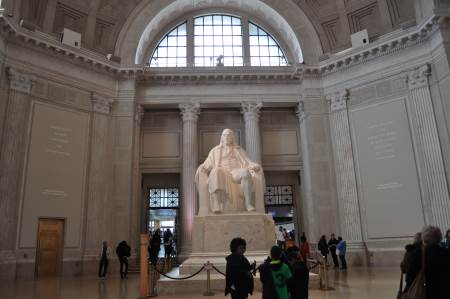 Welcome Philadelphia! I hadn't been back since I was here for my fraternity's convention back in 2011. The city was just as I remembered it except this time I actually had time to explore it! The city itself doesn't have much parking and the public transportation isn't as good as elsewhere. I think it is mainly designed as a walking city and at that it is kind of amazing. You can walk almost anywhere you want to!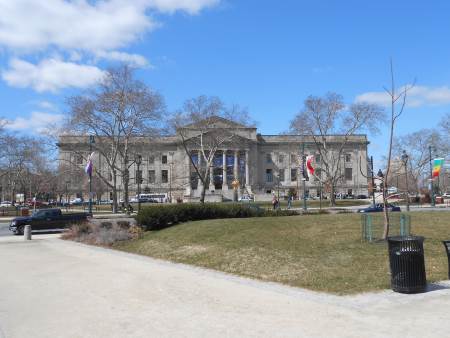 The first thing I did in Philadelphia was go to the Franklin Institute! Yes, I am that big of a nerd. The institute was cute! They had all of Franklin's inventions and kind of how he thought up the experiments. They had a whole section on electricity where kids could go and shock themselves as many times as they wanted. They also had a whole exhibit on different types of light bulbs and how the competition between Edison and others worked out. Not only that but they also had a whole section on airplanes and on the human body which I guess is their permanent collection. The human body section was pretty cool and they have a super famous exhibit of the human heart where you can literally walk through a replica of the heart as if you were a red blood cell. It was kind of epic and super fun to walk through. The museum was pretty slick.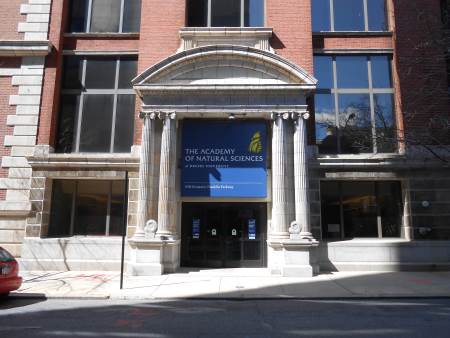 The next day I went to the Academy of Natural Sciences of Drexel University which was pretty cool. They had a lot of different animal exhibits. My favorite was the panda exhibit of course! They also had a whole section on dinosaurs. If you don't like stuffed animals and dinosaurs though, there isn't much to do so I was there only a short period of time. Even their butterfly exhibit was kind of lacking, although it was fun to see a butterfly hatching!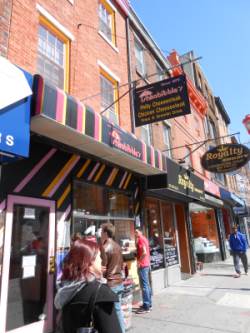 Lastly I had to have a cheesesteak! After reviewing many different locations I stumbled upon this one. Why this one of all the choices? Because it has the same name as my first car! How many places do you know are called Ishkabibble's?! I had never heard anyone use the name other than me so I decided it was destiny and had to try it. The cheese steak was probably the best I had ever had in my life. The last time I had a cheese steak I wasn't that impressed. This time round I near died. It was one foot of bliss and I was tempted to order a second foot. I didn't want the sandwich to end! The best part was that you could customize your order to get additional components added as you saw fit. I personally added mushrooms. It was nommy beyond belief.